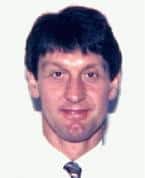 Brian's Brewery Trips Page
New trip as and when organised by Brian will be displayed here.
All,
I am happy to say that BTASSC will provide a subsidy for our members to go to the Bradford Beer festival held at Victoria Hall, Saltaire from Thursday 20th Feb to Saturday 22nd February 2020
The subsidy will be the entry fee that ranges from £3 to £5 per ticket per session.
Notes:
A max of 4 tickets per member.
We can only support a cost of around 30 tickets max.
If you have got tickets and we have reached our max then we cannot offer the subsidy.
Tickets run out quickly so first come first served.
What to do.
Go on line to the Bradford Beer Festival web site (link below)
https://www.bradfordbeerfestival.co.uk/
· Read what sessions are available and see which you prefer
· Go to the bottom of the page and click on the "Ticket star".
· Follow the online instructions to obtain your e-ticket
To claim your subsidy use the BTASSC "Theatre Booking Form" with receipt and follow the instructions.
http://www.bradfordtelephoneareasportsandsocialclub.com/
Regards,
Barry Lamb
BTAS&SC Membership & Lottery Secretary
Email: barry.lamb@btinternet.com
Mob: 07885 181386
********************************
Copyright © 2004 [BTASSC]. All rights reserved.

revised:January 26, 2020

No personal information is collected from this web site. (v1)

To go to my web site www.lamonby.com click here
********************************