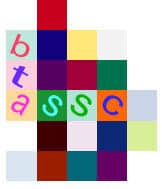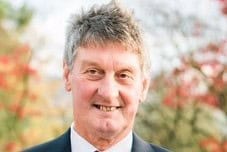 Chairman
Welcome to the Bradford Telephone Area Sports & Social Club' s Chairman's page.
Brian Campbell
We hope to bring up you up to date information on events, theatre and sporting occasions as well as the BTASSC Lottery winners that make up the activities supported by the club.
The club has been in existence for over 50 years and has seen many changes. Originating under the Bradford Telephone Area, we have had many sporting successes over the years in football, cricket, tennis, badminton and many other sporting competitions against "rival" Telephone Areas. Obviously we were the Best!
Today, most of our activities are centered on Leisure, and seen the more active sports being replaced by the more gentle ones of walking and golf.
BTASSC is run by volunteers who do an excellent job bringing events together.
So a big "Thank You" to those who give their time freely for the enjoyment of all.
If you are interested in helping out or joining the committee, please let us know, all are welcome and your help would be appreciated.
I look forward to BTASSC continuing to bring fun and enjoyment to all our members and their families.
Brian Campbell (Chairman, BTASSC)
********************************
Copyright © 2004 [BTASSC]. All rights reserved.

Revised: 14 February, 2023

No personal information is collected from this web site. (v1)

To go to my web site www.lamonby.com click here
********************************
>