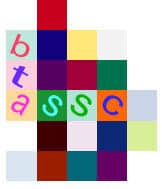 Welcome to the Vice Chairs Page
I have had the role of Vice Chair for a couple of years now, having joined the committee after reading the request for new people.
The role is enjoyable & rewarding & could be even more so if we could attract more members to our events and have input from the members as to what YOU wish to have from the club.
Time taken to fulfil the role of a committee member is not to onerous I would urge any of you to seriously consider the request for help on our chairman s page.
Eddie Brady (Vice Chairman, BTASSC)
********************************
Copyright © 2004 [BTASSC]. All rights reserved.

Revised: 24 May, 2019

No personal information is collected from this web site. (v1)

To go to my web site www.lamonby.com click here
********************************