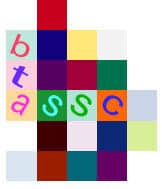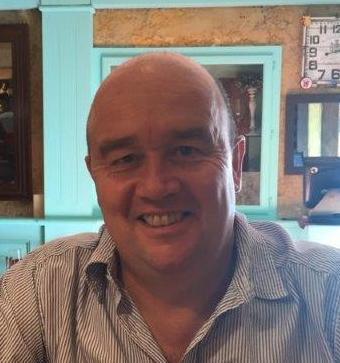 RICHARD BENTON
*******************************************************************************************************************************************************
The BT Golf Society welcome new players each year. If you're interested in playing at any of the venues shown below with the Society,
please contact any of the contacts at the bottom of this page, All the events are full day packages (unless stated)
- coffee & bacon sandwich, 9 holes, lunch, 18 holes then evening meal.
To down load a copy click on this link
The BT Golf Society welcome new players each year. If you're interested in playing at any of the venues shown below with the Society, please contact the Secretary, or either of the other officials listed by email. All the events are full day packages (unless stated) - coffee & bacon sandwich, 9 holes, lunch, 18 holes then evening meal.
Event 1- Friday 20th March Sandburn Hall, York 10:28 £21.00
Set in beautiful Vale of York countryside the course offers terrific views and is designed to challenge golfers of all abilities. Well-groomed fairways and greens keep Sandburn Hall Golf Club difficult yet friendly. Each of the 18 holes has unique challenges with woodlands, streams and lakes providing their own hazards. The golf course opened in 2005 has hosted major amateur and professional county events 6,723 yards, par 72
Winter warmer. Bacon sandwich & coffee, 18 holes then two course dinner
Sandburn Hall Golf Club, Flaxton, York YO60 7RB (www.sandburnhall.co.uk)
Event 2- Wednesday 15th April Rossendale, nr Bury 10:00 & 13:30 £41.00
Established in 1903, Rossendale Golf Club has stood the test of time. Originally 9 holes, the course has been expanded and now has 4 x par 5, 10 x par 4 and 4 x par 3 holes. The challenging course where the layout has plenty of trees, ditches, ponds and bunkers to penalise poor shots so providing a mean test of golf. whilst offering beautiful views of the surrounding Pennine Hills. 6,295 yards, par 72
Rossendale Golf Club, Ewood Lane Head, Ewood Lane, Haslingden, Rossendale BB4 6LH (www.rossendalegolfclub.net)
Event 3 - Wednesday 6th May Burstwick, nr Hull 10:36 & 13:40 £35.00
Surrounded by beautiful East Yorkshire countryside, the course at Burstwick offers a unique and challenging experience for all golfers where the ethos behind the design was that every hole offers some kind of risk/reward challenge, and to keep the golfer thoroughly engaged throughout the round. Water hazards and bunkers are strategically placed for every shot rewarding course management and experience. Those who attempt to overpower may find themselves in bother if they miss their target. 6,147 yards, par 70
Burstwick Country Golf, Ellifoot Lane, Burstwick, HU12 9EF (www.burstwick.golf/)
Event 4 - Thursday 11th June Thirsk & Northallerton 09:30 & 13:00 £44.00
Nestled in the beautiful countryside of North Yorkshire offering superb views of the rolling Hambleton Hills to the east and lush vale of Wensleydale to the west. Thirsk & Northallerton Golf Club is one of those parkland courses that is simply a pleasure to play. Established in 1914 and extended from 9 holes to its present 18 holes in 1997, the course offers an exciting challenge to golfers of all abilities. 6,564 Yards, Par 72
Thirsk and Northallerton Golf Club Thornton-le-street, Thirsk, North Yorkshire YO7 4AB (www.tngc.co.uk)
Event 5 - Sun 28th & Mon 29th June Carden Park Estate, Cheshire 12:36 & 12:30 £139.00
Overnight trip to Carden Park Estate, Cheshire. Dinner, Bed & Breakfast + 2 rounds. Based on 2 sharing a room. £35 deposit required.
Located in the heart of the Cheshire countryside, Carden Park has a prestigious reputation and two high quality golf courses, the Cheshire and the Nicklaus course. Designed by the great Jack Nicklaus, the Nicklaus golf course is a must for all golfing enthusiasts. The first hole located next to the onsite vineyard and offering beautiful views of the Welsh hills, your game leads you around the front of the Cheshire country estate. The Cheshire golf course is an exquisite blend of heathland and woodland, with natural hazards to test your golfing skills, and takes full advantage of its position to provide stunning panoramic views across the surrounding Cheshire countryside towards the Welsh border.
Sun 28 June 2020, 12:35 on The Nicklaus Course, 7,041 yards, par 73, Mon 29 June 2020, 12:30 on The Cheshire Course 6,538 yards, par 71
Carden Park Estate, Broxton Road, Nr Chester, Cheshire, CH3 9DQ. SY14 7HZ when using a sat nav (www.cardenpark.co.uk)
18 places have been reserved at present. Additional places will be added when > 18 deposits are received if accommodation and tee times available.
Event 6 - Friday 17th July Blackley, Oldham 09:30 & 13:00 £43.50
Blackley is not a long course, but one that places a premium on accuracy and course management. There are several water hazards that require attention and plenty of tight greens. During the 1980 with the compulsory seizure of the land housing 2nd and 6th-8th holes for the development of the M60, Blackley's re-designed 18 hole mature parkland course is designed to challenge and stimulate golfers of all abilities. One of the best courses in the area is situated only 2 minutes from Junction 18 of the M60. 6,168 Yards, Par 71
Blackley Golf Club, Victoria Avenue East, Middleton, Manchester M9 7HW (www.blackleygolfclub.com)
Event 7- Tuesday 11th August Masham, nr Ripon 09:30 & 13:00 £36.00
Founded in 1895, Masham Golf Club is a beautiful 9 hole parkland course, dissected by the River Burn, set in the heart of North Yorkshire. The course is made up of sloping greens, elevated areas, undulating fairways, and stunning views from every tee. 6,204 yards, Par 70
Masham Golf Club, Burnholme, Swinton Road, Masham, Ripon HG4 4HT (mashamgolfclub.co.uk)
Event 8 - Wednesday 9th September Wakefield ***** Captain's Day ****** 10:00 & 13:30 £59.00
The course designed by Sandy Herd and Dr. Alister MacKenzie is easy to walk, with two loops of 9 holes both of which start and finish at the clubhouse. Fairways are tree lined you are unlikely to lose your ball if you stray into them as the grass is kept short. Good drainage and high standards of maintenance mean grass tees and greens with true putting surfaces are in play all year round. 6,663 Yards, Par 72
Wakefield Golf Club, Woodthorpe Lane, Sandal, Wakefield, West Yorkshire, WF2 6JH United Kingdom (www.wakefieldgolfclub.co.uk)
Event 9 - Friday 2nd October Holme Hall, nr Scunthorpe 10:28 £36.00
The excellent 18 hole par 71 course, boasts the excellent greens regarded by many as the best in the area. The challenging course layout offers the golf enthusiast a true test of all golfing skills. Constructed on a sandy plain the course is almost guaranteed to be open even in the most inclement weather as the free draining soil allows for year round play from proper tees and proper greens. 6,404 yards, Par 71
Holme Hall Golf Club, Holme Lane, Bottesford, Scunthorpe, Lincolnshire, DN16 3RF (www.holmehallgolf.co.uk/)
Autumn season Ending. Bacon sandwich & coffee, 18 holes then two course dinner
Please be aware that any attendees / guests at the events who are not members of BT Golf Society will be required to pay a £1 supplement towards the prizes provided on the day.
Any players wishing to attend any of the events should contact the Secretary of the Society
BT Golf Society Contacts
Secretary: Richard Benton (OUC: BVL81 e-mail: richard.benton@openreach.co.uk , Mobile: 0795 1735031, Daytime: 01313006244
Treasurer: Paul Horncastle (Retired BT) e-mail: horncapa@gmail.com
2020 Captain: Martin Franklin (Retired BT) e-mail: martin.franklin@btinternet.com
*******************************************************************************************************************************************************
Copyright © 2004 [BTASSC]. All rights reserved.

Revised:March 10, 2020

No personal information is collected from this web site. (v1)

To go to my web site www.lamonby.com click here
********************************