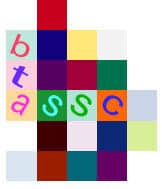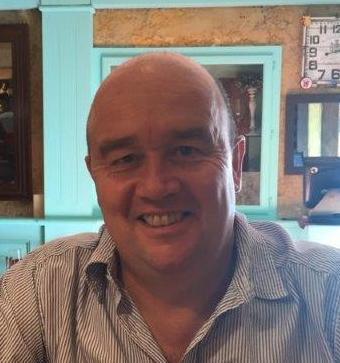 RICHARD BENTON
*******************************************************************************************************************************************************
The BT Golf Society welcome new players each year. If you're interested in playing at any of the venues shown below with the Society,
please contact any of the contacts at the bottom of this page, All the events are full day packages (unless stated)
- coffee & bacon sandwich, 9 holes, lunch, 18 holes then evening meal.
Players can all so attend for Lunch, play 18 holes and the evening meal.
You don't need to have an official Golf Handicap, a Society Golf Handicap will be provided
To down load a copy click on this link
The Btassc Golf Society 2023 Fixtures
Event 1- Monday 13th March Sandburn Hall, York 10:44 £35.00
Set in beautiful Vale of York countryside the course offers terrific views and is designed to challenge golfers of all abilities. Well-groomed fairways and greens keep Sandburn Hall Golf Club difficult yet friendly. Each of the 18 holes has unique challenges with woodlands, streams and lakes providing their own hazards. The course has hosted major amateur and professional county events 6,723 yards, par 72 Winter warmer. Bacon sandwich & coffee, 18 holes, two course dinner
Sandburn Hall Golf Club, Flaxton, York YO60 7RB (www.sandburnhall.co.uk)
Event 2- Thursday 13th April Thornhurst Park, Doncaster 9:30 & 13:00 £49.00
An 18 hole course set in beautiful Yorkshire countryside encompassing established woodland areas, a developed lake and well tendered greens and fairways. Easily found not far off the M62, Thornhurst Golf Club is found in the wonderful Owston Wood, a fantastic setting for a round of golf. Some of the greens are particularly well-guarded and water comes into play on a handful of the holes. 6,456 yards, par 72
Thornhurst Manor Golf Club, Holme Lane, Owston, Doncaster, South Yorkshire, DN5 0LR (www.thornhurstmanor.co.uk)
Event 3 - Wednesday 10th May Kilton Forest, nr Worksop 9:30 & 13:00 £30.00
Built on sandy land Kilton Forest Golf Course offers terrific views and challenging play for golfers at every skill level, and boasts a facility that allows for golf all year round with its excellent drainage, well-groomed fairways and excellent greens 6,424 yards, par 72 Kilton Forest Golf Course, Blyth Road, Worksop, S81 0TL (www.bpl.org.uk/golf)
Event 4 - Monday 5th June Bentham 09:24 & 13:00 £57.00
Bentham is a picturesque, family-run 18 hole Golf course situated in the Three Peaks area of North Yorkshire and offers a challenge to golfers of all abilities. Situated in the foothills of The Three Peaks, the views of Ingleborough, Pen-y-Ghent and Whernside are stunning on a clear day, with a beautiful backdrop of the Lake District Fells. Liam from Golfmates YouTube channel described it as a Hidden Gem!. 6,070 Yards, Par 71
Bentham Golf Course, Robin Lane, High Bentham, Lancaster, LA2 7AG (www.benthamgolfclub.co.uk)
Event 5- Sun 25th & Mon 26th June Flamborough & Bridlington 12:12 & 10:36 £99.00
Overnight trip to Flamborough & Bridlington Belvedere. Bed & Breakfast + 2 rounds. Based on 2 sharing a room. 22 places £35 deposit
Accommodation; Belvedere Hotel is within the grounds of Bridlington Golf Club. Belvedere Road, Bridlington,YO15 3NA
Golf; Flamborough Head Golf course moulds itself around the contours of the cliffs which form part of the famous Flamborough Head. It is surrounded by some of the most panoramic views of the North Sea to be found on the Yorkshire coast, including both lighthouses. The original known as the Old Beacon, built circa 1674, can be found next to the 5th tee.
Bridlington Belvedere is an easy walking, 6638 yard course, with some of the finest greens in the area. The presentation of the course is excellent. With thousands of trees screening the fairways, six water features and many well-positioned bunkers, it offers a challenge to the discerning golfer. Sunday 12:12 – Flamborough Golf Club, 6,185 yards, par70; Monday 10:36 : Bridlington Belvedere 6,638 yards, par72; .
Flamborough Head Golf Club, Lighthouse Rd, Flamborough, Bridlington YO15 1AR (www.flamboroughheadgolfclub.co.uk)
Bridlington Belvedere Golf Club, Belvedere Road, Bridlington,YO15 3NA (www.bridlingtongolfclub.co.uk)
18 places have been reserved at present, so please pay your deposit to secure a place. Additional places will be added once > 18 deposits are received.
Event 6 - Monday 17th July Catterick 9:32 & 13:24 £50.00
The Course is situated on the outskirts of Catterick Garrison. Originally laid down in 1930 and redesigned in 1938 strategically placed bunkers and cleverly guarded greens work with the natural hazards of the undulating terrain to create a tough but rewarding test of skill for all standards of golfer, with hole names suggest the hazards when playing them. 'Heartbreak Hill', 'Windy Corner' and 'Devil's Elbow'. 6,258 yards, Par 71
Catterick Golf Club, The Bungalow, Leyburn Rd, Catterick Garrison DL9 3QE (www.catterickgolfclub.co.uk/)
Event 7- Wednesday 16th August Colne 09:30 & 13:00 £48.00
Established in 1907, the challenging nine-hole golf course is set among the scenic countryside just outside Colne with Pendle Hill as a wonderful backdrop. The easy walking course is a mixture of long and short par 4's, one Par 5 and has two tricky par 3's with water hazards waiting for that errant tee-shot. 6,053 yards, Par 78
Colne Golf Club, Law Farm, Skipton Old Road, Colne, Lancashire, BB8 7EB (www.colnegolfclub.com)
Event 8 - Friday 8th September Calverley **** Captain's Day *** 9:30 & 13:00 £35.00
Calverley Golf Club is a challenging but fair golf course with its compact layout demanding accuracy off the tees and into the greens. A revised layout launched in 2020 challenges every type of golfer, with open fairways and a combination of excellent holes. The course spans both sides of Woodhall Lane, starts with a short but challenging front 9 that includes the par 3 'The Quarry', a hole not for the faint hearted. The second 9 opens out and eventually brings you to the 18th green in front of the Clubhouse. 5,351 Yards, Par 68
Calverley Golf Club, Woodhall Lane, Pudsey, West Yorkshire, LS28 5QY (www.calverleygolf.co.uk/)
Event 9 - Wednesday 4th October Normanton 10:36 £38.00
Set within 145 acres of glorious Yorkshire countryside, with streams and lakes to add a little spice, each hole presents its own challenge to both high and low handicappers. Designed by Patrick Dawson, the architect of some of the holes on the famous Augusta National course in America, it offers a true test of golfing ability. 6,319 yards, Par 72
Normanton Golf Club, Hatfeild Hall, Aberford Road, Wakefield, WF3 4JP (http://www.normantongolf.co.uk/)
Autumn close down. Bacon sandwich & coffee, 18 holes then two course dinner
All the above are full packages (unless stated) - coffee & bacon sandwich, 9 holes, lunch, 18 holes then evening meal. Smart casual wear is acceptable at all events unless otherwise notified. £35 Deposit is required for the overnight trip, and notification of intent to attend for all the others.
Please note, most events will be subsidised from the price shown for members of the Golf Society. No subsidy is available for Guests
Contact for any Society Queries:
free counters