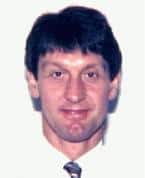 Brian's Brewery Trips Page
Please refresh this page,
try the browser refresh button,
SCROLL DOWN FOR MORE
or try this Button below.
LAST TRIP DONE BELOW LEFT
FOR INFORMATION
SCROLL DOWN FOR MORE
New trip as and when organised by Brian will be displayed here.
All,
I have arranged another brewery visit, this time to the Wishbone Brewery, Keighley.
This micro brewery has an excellent range of beers and is one of my favourites.
I hope that you can join us.
Regards
Brian
The arrangements this time are a little different, as we will be joining their monthly Brewery Tap Day.
Details below:
Beer cost: £2.00 per pint or £1 per half. (pay yourself)
Food: £5.00 food voucher will be provided by me. (free to you)
Time: 12.00 noon until 19.00 hrs.
Day: Saturday
Date: 15th July 2017
Venue: Wishbone Brewery, 2A Chesham Street, Keighley. BD21 4LG.
Directions: From Keighley Rail Station.
· Go out of main entrance then TR.
· Go down Dalton Lane.
· Chesham Street is 5 streets on your left.
· Brewery in converted mill – on your right.
What you need to do:
So that I can arrange the meal vouchers could you please let me know if you will be coming by:
Tuesday 11th July 2017.
: email brian2.campbell@btinternet.com
Please note that the event is open to 30 people max – so first come first served.....
********************************
Copyright © 2004 [BTASSC]. All rights reserved.

revised:March 11, 2018

No personal information is collected from this web site. (v1)

To go to my web site www.lamonby.com click here
********************************