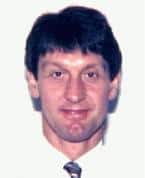 Brian's Brewery Trips Page
New trip as and when organised by Brian will be displayed here.
Bradford Telephone Area Sports & Social Club
VISIT TO GOOSE EYE BREWERY TAP
We have arranged a brewery visit to Goose eye brewery on Friday 6th Sept 2019.
To enjoy your visit we will be giving you 2 free beer tokens pp on entry. (See me)
The Goose eye tap serves 6 hand pulled ales and also has gin, whisky, wines and soft drinks available (no food). The beer prices range from £2.80 to £3.00 per pint.
I will be handing out the 2 beer tokens pp in 2 sessions.
· Afternoon session (A): 12.00 – 14.00 hrs.
· Evening session (E): 17.00 – 19.00 hrs.
Note: You can only have tokens once.
The tap remains open from 12.00 – 22.00 hrs for the real drinkers.
Could you let me know if you will be attending and how many for which session: A or E by email to brian2.campbell@btinternet.com.
Closing date: Tuesday 3rd Sept.
Summary:
Time: 12.00 – 14.00 hrs or 17.00 – 19.00 hrs.
Day: Friday
Date: 6th Sept 2019
Venue: Goose eye brewery tap, Castlefield Industrial Estate, Unit S BD16 2AF
Travel: 3.5 min. walk from Crossflatts train station or 662 bus stop.
More: http://www.goose-eye-brewery.co.uk/brewery-tap/
********************************
Copyright © 2004 [BTASSC]. All rights reserved.

revised:August 04, 2019

No personal information is collected from this web site. (v1)

To go to my web site www.lamonby.com click here
********************************