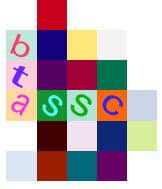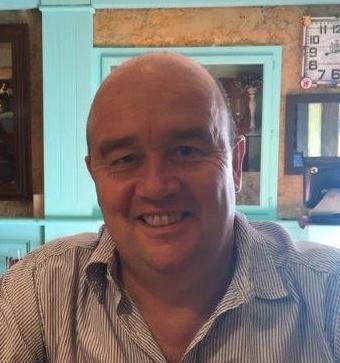 RICHARD BENTON
*******************************************************************************************************************************************************
The BT Golf Society welcome new players each year. If youíre interested in playing at any of the venues shown below with the Society,
please contact any of the contacts at the bottom of this page, All the events are full day packages (unless stated)
- coffee & bacon sandwich, 9 holes, lunch, 18 holes then evening meal.
To down load a copy click on this link
Event 1- Friday 22nd March Bingley St Ives 10:30 £25.00
Situated within the historic St. Ives estate on the edge of Bingley, it offers a truly enjoyable and testing golf experience to players of all standards. Dating back to 1931, the championship standard test which ranks among the best in Yorkshire . The unusual single loop course takes golfers from parkland, to woodland, to moorland and back again during the 18 holes and offers stunning views across the Aire Valley 6,289 yards, par 71
Winter warmer. Bacon sandwich & coffee, 18 holes then two course dinner
Bingley St Ives Golf Club, , St. Ives Estate Harden, Bingley BD16 1AT (www.bingleystivesgc.co.uk)
Event 2- Thursday 18th April Crompton & Royton, Oldham 9:30 & 13:00 £40.00
Renowned for it's challenging layout, the course has lush undulating fairways and stunning greens are a true test for golfers of all ages and abilities. Set at the foot of the Pennine Hills, between the towns of Rochdale and Oldham, it provides sprawling views of the countryside and city, this heath/parkland course has matured into a fine but fair challenge of golf. 6,208 yards, par 70
Crompton & Royton Golf Club, High Barn St, Royton, Oldham OL2 6RW (www.cromptonandroytongolfclub.co.uk)
Event 3 - Wednesday 15th May Stocksbridge 09:30 & 13:00 £36.00
Founded in 1924 by a local steelworks for its employees, this small friendly club is situated 11 miles north of Sheffield. From its highest point, you can enjoy views of the Peak District National Park in the West and of the Lincolnshire Wolds to the East. The course started as a nine hole course and was extended to 15 holes in 1982, the current 18 hole layout was completed in 1990. Best described as upland heath, and relatively short by todayís standards, but is devilishly tricky. The greens are small and tucked away, often close to rough or heather (or both!). 5,097 yards, par 65
Stocksbridge Golf Club, 30 Royd Ln, Deepcar, Sheffield S36 2RZ (www.stocksbridgegolfclub.co.uk)
Event 4 - Wednesday 19th June Richmond (Yorks) 10:00 & 13:30 £37.00
The Club was founded in 1892 and has been played at its current site, Bend Hagg, since 1904 after members decamped from the old racecourse half a mile away. The course situated just outside the historic town on the edge of the Yorkshire Dales, is a real gem. Not overly long, itís still a great test for golfers, thanks in no small part to its superb undulating greens. It's an absolute pleasure to play at any time of the year, a cracking little golf course in a fabulous rolling parkland setting. 6,086 Yards, Par 71
Richmond Golf Club, Bend Hagg, Richmond, Richmond, North Yorkshire DL10 5EX (www.richmondyorksgolfclub.co.uk)
Event 5 - Sun 7th & Mon 8th July Macdonald Portal Hotel 12:36 & 10:36 £109.00
Overnight trip to Macdonald Portal Hotel, Golf & Spa. Dinner, Bed & Breakfast + 2 rounds. Based on 2 sharing a room. 18 places £35 deposit
Set in the heart of the rolling Cheshire countryside, the Championship and Premier Golf Courses have established Macdonald Portal Hotel, Golf & Spa as a distinctive world class championship golf venue. The Championship Course meanders through rolling parkland, testing golfers with play around mature trees and beautiful water features to USGA style greens with stunning views over the Cheshire countryside. The Premier Course features several key holes including the par three seventh, cut out of a sandstone quarry.
Sun 7 Jul 2018, 12:36 on Championship Course, 7,041 yards, par 73, Mon 8 Jul 2018, 10:36 on Premier Course 6,538 yards, par 71
Macdonald Portal Hotel, Cobblers Cross Ln, Taporley CW6 0DJ (www.macdonaldhotels.co.uk)
18 places have been reserved at present, so please pay your deposit to secure a place. Additional places will be added once > 18 deposits are received.
Event 6 - Friday 26th July Ellesmere, Worsley, Manchester 09:30 & 13:30 £45.00
This beautiful parkland course measures 6287 yards and is a testing par 70. The golf club provides some of the most interesting holes through mature trees, in the Manchester area. The golf course is always carefully manicured and well presented all year round.6,287 Yards, Par 71
Ellesmere Golf Club, Old Clough Ln, Worsley, Manchester M28 7HZ (www.ellesmeregolfclub.co.uk)
Event 7- Wednesday 21st August East Bierley, Bradford 09:28 & 13:04 £34.00
East Bierley Golf Club opened its doors in 1929 and has been based at its current site since 1924 but it is really in the last 20 years that major changes and improvements have taken place. Not far from Bradford, East Bierley Golf Club offers terrific views and challenging play for golfers at every skill level. Well-groomed fairways and greens keep East Bierley Golf Club difficult yet friendly. 5,224 yards, Par 68
East Bierley Golf Club, South View Road, Bradford BD4 6PP (www.eastbierleygolfclub.co.uk)
Event 8 - Friday 20th September Leeds Golf Centre - Captainís Day 09:30 & 13:00 £52.50
In the morning, the 2 Club Challenge will be on The Oaks- a distinctive par-3 course with 12 holes of widely varying length, with gently undulating greens. Afternoon on the Wike Ridge, a championship golf course with 18 dramatic holes set within stunning woodland scenery. Featuring the impressively long 629 yard second hole, as well as bunkers galore and breathtaking water hazards including a lake and fountain guarding the 18th green. 6,535 Yards Par 71
Leeds Golf Centre, Wike Ridge Lane, Shadwell, Leeds, LS17 9JW (www.leedsgolfcentre.com)
Event 9 - Tuesday 15th October Crosland Heath, Huddersfield 10:28 £37.00
Founded in 1914, the course sits on the hills above Huddersfield enjoying panoramic views over the Colne Valley. Despite its lofty position it is a flat, easy walking course. A perfect example of an Alister MacKenzie design, the course is relatively unchanged from it's original design. The heathland course is free draining with firm springy fairways and stunning "tower" par 3's based around old quarries. The par 5 & par 3 holes all run in opposing directions as do the opening 4 holes, so the golfer plays to all points of the compass. 6,087 yards, Par 71
Crosland Heath Golf Club, Felks Stile Rd, Crosland Hill, Linthwaite, Huddersfield HD4 7AF (www.croslandheath.co.uk/)
Autumn season Ending. Bacon sandwich & coffee, 18 holes then two course dinner
Please be aware that any attendees / guests at the events who are not members of BT Golf Society will be required to pay a £1 supplement towards the prizes provided on the day.
Any players wishing to attend any of the events should contact the Secretary of the Society
BT Golf Society Contacts
Treasurer: Paul Horncastle (Retired BT) e-mail: horncapa@gmail.com
2019 Captain: John Harkin (Retired BT) e-mail: johnharkin1@btinternet.com
*******************************************************************************************************************************************************
Copyright © 2004 [BTASSC]. All rights reserved.

Revised: 14 January, 2015

No personal information is collected from this web site. (v1)

To go to my web site www.lamonby.com click here
********************************
Free Counters